WELCOME TO
THE VALLEY EAST TODAY
ONLINE WEEKLY NEWS MAGAZINE
DECEMBER 5, 2006 ISSUE
Welcome to
Our Special
Christmas Section




VISIT THE
VALLEY
EAST
TODAY
COMMUNITY
WEB SITE


COMMUNITY
SECTION

Welcome
Our Spirit
Our Schools
Our Churches
Our Food Banks
Our Library
Our Cemetery
Our Playgrounds
Our Sports
Our Recreation
Our People
Sports Complex
Youth Centre
Organizations
Fire Services
Animal Shelter
Hospital

REFERENCE
SECTION

Local Media

The Vision Paper
Toronto Star
TSN Sports
Weather Network
Canada 411
Yellow Pages
Horoscopes
Lotto 649
Student Page
After The Whistle
Ponds & Gardens
Grotto Sudbury
Yahoo Search
Google Canada

Supporting Our Troops
by VECAN ( Valley East Community Action Network)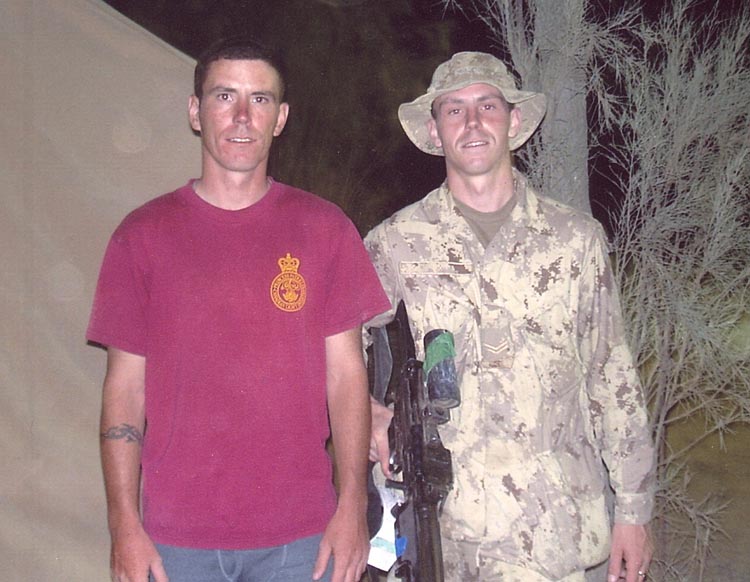 The war in Afghanistan may seem a long distance away, but not for Canadians who wait for news of their friends or relatives who fight this faceless war. Wayne and Sandy, the parents of Kyle and Glenn Fox, understand how difficult it is to wait. Graduates of Confederation Secondary School , both brothers joined the Canadian Military as Peacekeepers. The younger Kyle who joined in 2001 and Glenn, later in 2004, shared a two month tour. Both gunners, Glenn is doing more extensive training in Edmonton , while Kyle is presently stationed in Petawawa, awaiting surgery that, hopefully, will repair the hearing lost during a rocket launch attack.
Not all of their news reaches home. Daily missions are unpredictable and many of the men who began active duty with Kyle have been lost in action. Kyle speaks of Mark Anthony Graham as "the best friend I ever had or ever will have".
Although serving in Afghanistan is very dangerous for our soldiers, Sandy understands that, without it, terrorism would reach as far as our own homes here in the Valley; no one would be safe. So, while she waits anxiously for news, Sandy has been promoting what she can to support not only her sons, but the rest of Canadian Troops.
For like-minded Canadians, the Canadian Forces Personnel Support Agency website, www.cfpsa.com, has several recommendations:
The proceeds from the sale of Support Our Troops merchandise (ball caps, t-shirts, car and fridge magnets, cling vinyl window decals, bracelets, lapel pins, and more) are reinvested directly into morale and welfare programs for CF members and their families.

They would make good Christmas gifts at this time of year.

Messages of appreciation can be posted on the online message board at

www.forces.gc.ca/site/community?messageboard/index_e.asp

.

Place an ad in Canadian Forces Newspapers that reach 15 military bases in seven provinces.

Wear something red on Fridays.
The Valley East Community Action Network invites you to wear red on Saturday, December 9th when you visit the Support Our Troops display across from the Royal Bank in the Hanmer Valley Shopping Centre, from 10 till 3. Sandy and Wayne are hoping that Kyle will be able to join them there from 11 until 2.
If you are aware of other local families whose relatives have been deployed, please share that information by e-mailing vecan@mysudbury.ca, or by telephoning Claudette @ 897-2113.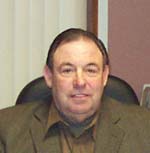 Ron Masciangelo, owner of Masciangelo Motors is proud of his Vehicle Locate Program which has matched so many customers with vehicles that they have been searching for all over the province of Ontario and beyond. You can read about Masciangelo Motors in the Business Section of Valley East Today or you can go directly to the corporate web site at:

Conveniently located at 1440 Falconbridge Road in Sudbury.
Call (705) 521-9999 for more information

Valley East Youth Centre Sponsors Penny Table At The Hanmer Valley Shopping Centre To Raise Funds For Activities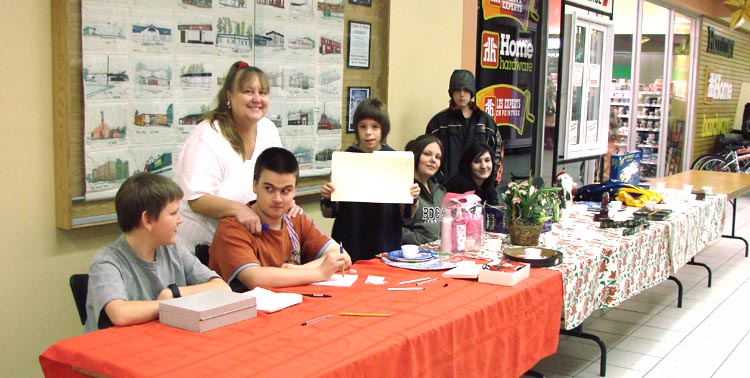 Susan Johnston, standing in the background, is shown with some of her "kids" from the Valley East Youth Centre who turned out to help with the Penny Table fund-raiser at the Hanmer Valley Shopping Centre on November 29 & 30, 2006. Items were donated by area merchants who have always been very supportive of any initiatives of the Youth Centre. The money will be used to help purchase supplies and materials to enhance activities which are held at the Youth Centre, located just across from Centennial Arena in Hanmer. For more on the Youth Centre CLICK HERE>>>>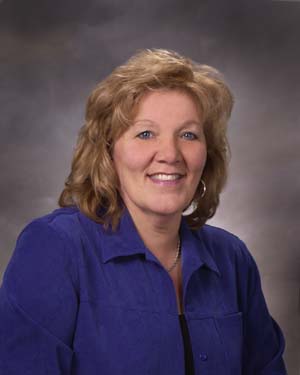 Connie Laforest was born and raised in

Sudbury

before moving to

Valley East

in 1974. Her oldest child, Corey (29) lives in Hanmer and together he and his wife, Kim (Dwyer) have provided Connie with two

of her three

grandchildren. Her daughter, Christina (28), lives in

Sudbury raising Connie's other

grandchild.

For the past 18 years, Connie has gained valuable experience in all facets of banking with the Royal Bank of Canada. She has worked at various branches in Hanmer, Val Caron, Sudbury

and

Chelmsford

. Her passion for working with clients has lead Connie to her current position as a Residential Mortgage Specialist.

"I really enjoy working with individual clients to help them make one of the most important purchases of their life a little less stressful," Connie explained when asked why she chose this particular field of banking at this time in her career. "I totally understand where people are coming from when they are going through the process of buying a house. It can be a very frightening time in their life. I try to help them feel relaxed by removing some of the "fear of the unknown", especially for first-time buyers."

Staying on top of all of the new product lines in the residential mortgage market is one of Connie's main responsibilities. "Things are changing all of the time with residential mortgages. I make sure that I am fully aware of all of the different options available to my clients, and then we work out the best choice for their particular situation. By educating my clients, and making them feel at ease with the process, many of them are comfortable about coming back to see me when they make their next purchase, or even referring me to their family and friends. This is the greatest compliment they can give me. It means that I have done my job well and I have developed a healthy, long-lasting relationship with them. I love it when my clients treat me as a friend. After all, if they live in the Valley we are likely to be neighbours."

Connie points out that buying a house is relatively simple when you break down the steps.

1. A client will come to Connie for a pre-qualification meeting to determine the amount of mortgage for which they might be able to qualify. This will depend on their income and current debt ratio. It then gives the client an idea of the price range he/she/they can afford and gives them some focus and direction to their house hunting.

2. The client then searches the market for a house that will be satisfactory to their needs.

This is usually done through one or more real estate agents.

3. Once they find a house and settle upon a purchase price, they return to Connie for the final mortgage approval. When it comes to the pre-qualification of the amount of the mortgage, the amount is determined by the income and financial status of the client. When it comes to the final mortgage approval, the amount is determined by the value and state of the property. After the mortgage amount is approved, the payment details and terms of the mortgage are agreed upon.

4. The client is then free to take care of all of the necessary legal details of the purchase, including the closing date.

5. All that is left after that is to move in to the house and enjoy their new home

Connie is not afraid to show her feelings about her new career as a Residential Mortgage Specialist,. "I just love working flexible hours and being mobile. It means that I can meet my clients at a time and place when it is convenient to their schedule in a more relaxed atmosphere. There is already enough stress in the purchase of a house. Anything I can do to make it easier helps me to serve my clients in the best way possible."

Connie invites anyone who is interested in finding out more information about residential mortgages to contact her at any time by email or phone.

CONNIE LAFOREST
Residential Mortgage Specialist
RBC Royal Bank of Canada
Phone: 705-969-3796
Fax: 705-969-1492
Cell: 705-677-6379
connie.laforest@rbc.com

Memories From Monique Grenon
We thank Monique Grenon of Hanmer for sharing some of these old photos that she uncovered from one of her albums. See if you can spot some of your old friends (or ancestors). Click on the link below for more photos.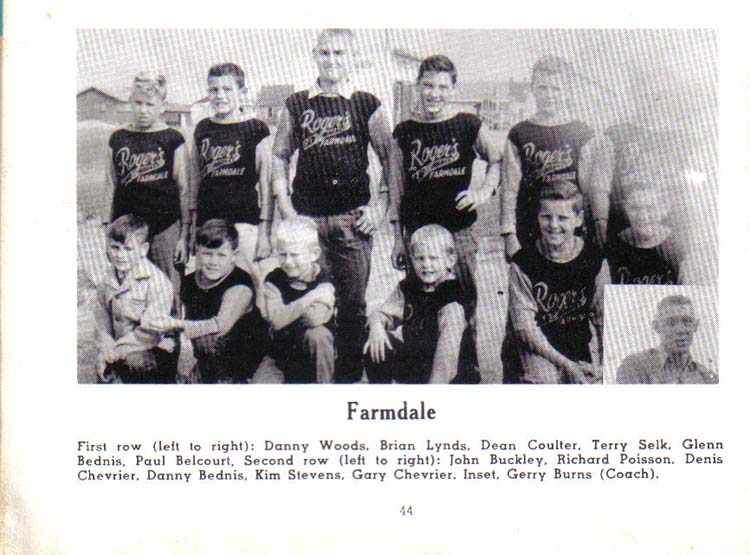 Donations to St. Vincent de Paul Are Always Welcome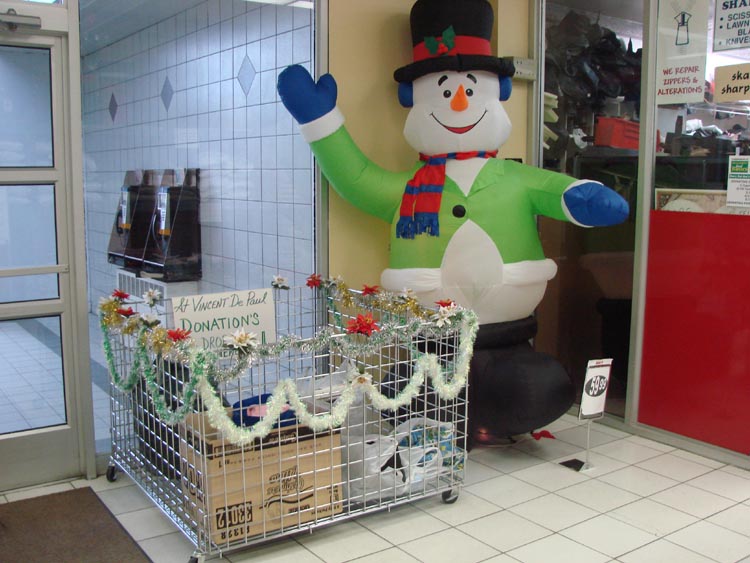 Local residents who have items of clothing or other articles are reminded that donations can be made to St.Vincent de Paul in the metal bin that is located beside Lou's Show Repair Shop at the Hanmer Valley Shopping Centre. Volunteers have decorated the bin in keeping with the holiday spirit.

Bryan Beswick Earns Community Service Hours By Helping With Flu Shot Clinic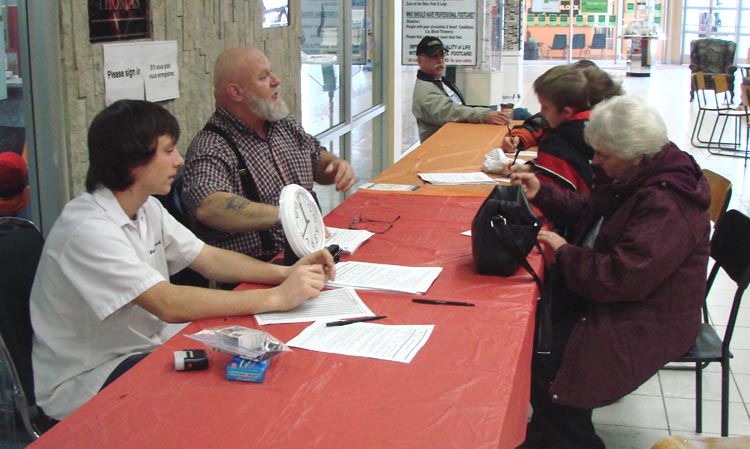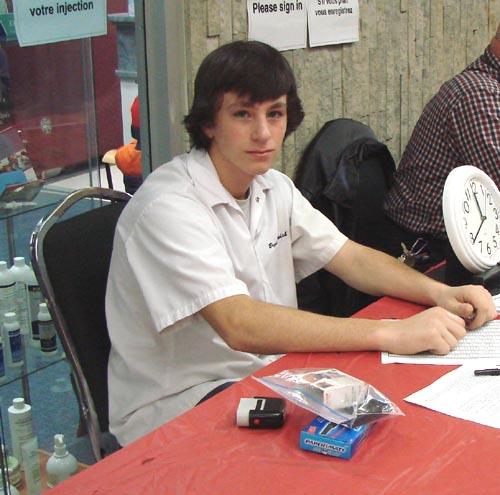 It was a long, but very worthwhile day for Bryan Beswick, shown above and to the right, as he volunteered his time to help out with the Sudbury District Health Unit's Annual Flu Shop Clinic which was held at the Hanmer Valley Shopping Centre on Saturday, December 2, 2006.

For the past two years, the Flu Clinic has been held in the offices of Beswick Denture Clinic. This year, close to 250 people of all ages dropped by to get their free flu shot.

Bryan was responsible for opening up the office, setting up the tables and chairs, providing refreshments sponsored by his father, and helping out during the day at the registration table. In return for his time, Bryan will earn hours towards his compulsory community hours credits which are required for graduation from secondary school. Bryan attends Grade 11 at Confederation Secondary School in Val Caron.

Bryan received nothing by the highest of compliments from the staff and volunteers of the Health Unit, who found that the Beswick Denture Clinic is ideally suited for the giving of the Flu Shots. Many shoppers who stopped by the mall for groceries and Christmas gifts took advantage of the opportunity to get protected from the dreaded flu which is expected to hit the area soon.

Neil's YIG & The Vision Paper Team Up For First Annual Valley East Christmas Food Drive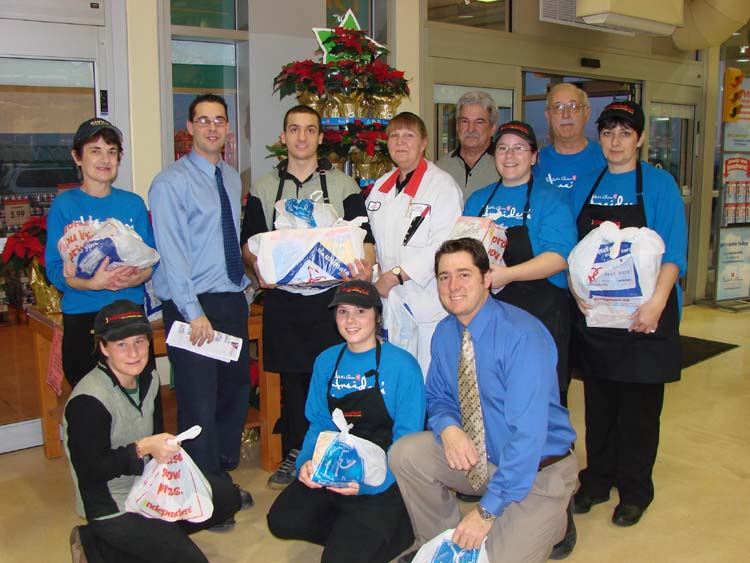 Neil Lindenbach, own of Neil's Your Independent Grocers, on the left hand side of the front row, is shown with some of his 100 staff members as they prepare the "Food Bank Depot" at the entrance of the store. The staff from Neil's YIG and The Vision Paper are inviting local residents to help them make the First Annual
Valley East
Christmas
Food Drive
a huge success.



The actual "event" will be held on Thursday, December 14, when beginning at 6:00 p.m. all available staff from Neil's will hop on board a specially decorated "float" and make their way through the streets of Valley East, singing Christmas Carols and knocking on doors looking for donations of non-perishable food.



"For every can or item of food that is donated, we will be giving the donor a ballot that they can then bring back to the grocery store where they can enter a contest to win $250 worth of groceries," Neil explained. "My staff is always involved in projects to help out the community, so we felt that by collecting food for the Valley East Food Bank at this time of year we would be lending a helping hand to those less fortunate."



Anyone who wishes to donate food between now and December 14, may do so by dropping the food off in the Food Bank Depot at the entrance to Neil's Your Independent Grocer. There, you can pick up a ballot and enter the draw for the free groceries. Neil's YIG also has some prepared bags of food with high nutrients on sale for $3 if you wish to simply pick up one of those bags of food as your donation.



The Vision Paper and Neil's Your Independent Grocer are confident that the people of Valley East will be very supportive of this worthy cause, making the Annual Valley East Christmas Food Drive one of the most satisfying initiatives ever held in the community.

SPECIAL INVITATION TO HOCKEY TEAMS
Cortina Hanmer advises all mens' hockey teams that the restaurant will remain open past their usual closing time of 11 p.m. if any team wishes to stop by for a drink and something to eat after their game. If you are interested, just give Cortina Hanmer a call and let the owner know when you are coming.

Heatwave Tanning Salon Welcomes Amanda Barnett To The Staff
Ron Brunet and Andrea Guinard, co-owners of Heatwave Tanning Salon, are pleased to introduce Amanda Barnett as a new Customer Service Representative who will be working at both locations of Heatwave Tanning Salons.

She is a graduate of St. Charles College and plans on entering a hairdressing program in September 2007.

Amanda was born and raised in Sudbury and is currently living in Valley East. She says that she loves helping clients enjoy their tanning experience and is extremely pleased to working with the Heatwave Tanning Salon staff since this too is an industry which is primarily interested in helping people improve their physical appearance, much similar in focus to the career that she hopes to enter in hairdressing and esthetics.



Now You Can Have Access To All Of The Stories and Articles That Were Published in Previous Issues Past Of The Weekly Online News Magazine

by
Robert Kirwan: Publisher of Valley East Today

It gives us great pleasure to maintain a complete archive of previous issues of the Valley East Today Online News Magazine. We understand that there are times when you may have missed a week or would like to return to look over a previous article. Hopefully you will find this archive section useful and will share it with your friends. Everyone associated with Valley East Today is quite proud of the "Living History" we are creating and we know that it is providing a great deal of pleasure and enjoyment for people in the community. Thank you for spending some time with us today. If you have any comments, please do not hesitate to contact me at:

TO VIEW ALL OF THE PREVIOUS ISSUES