CHAPTER TWENTY
Local Charities Being Challenged By Recession

Can You Keep A Secret?

Our Community Will Never Be The Same After Three Teens Killed In Senseless Accident
Be On The Look Out For Bears This Summer
Trinity Toe Tappers Put On Public Exhibition At The Mall
Local Retailers Encourage The Use of Green Bags For Much More Than Just Groceries
Confederation Secondary School Hosts Track & Field Meets For Rainbow DSB This Spring

A New Leash On Life - Pets Are Looking For Foster Parents

Local Students Get A Chance to Develop Performance Skills This Summer
First Annual Yellow Brick Road Was A Great Success For Kin Club of Valley East
Barrydowne Extension Planning Process Begins
Local Charities Being Challenged By Recession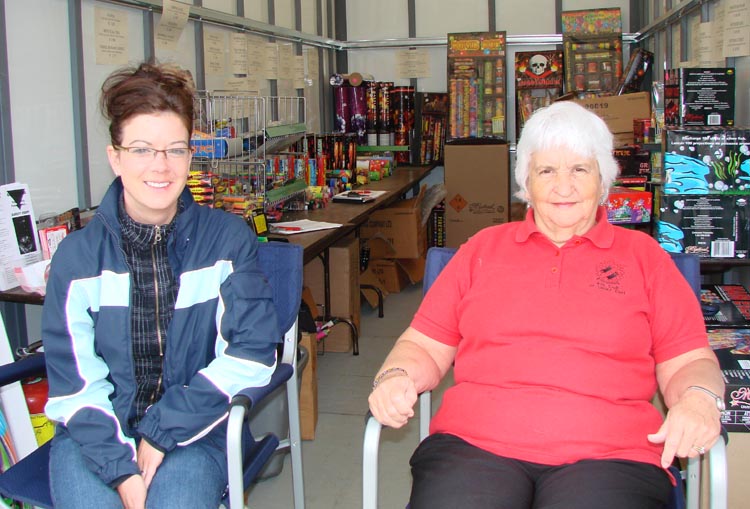 The global recession and the depressed economy is causing major problems for many local charities. Mary Lou Bolger, on the right, Treasurer of the Kin Club of Valley East and Melinda Serre, a placement student with the John Howard Society are shown during one of the dozens of hours they spent volunteering their time selling fireworks for the Canada Day celebrations. This is one of the major fundraisers of the Kin Club and this year sales were expected to be off significantly because of the poor economic conditions that prevail this summer.



This drop in revenue from fund-raising is being felt by most major fund-raising organizations, with reports of as much as a 35% drop off because of the economy. Mary Lou explains, "It is understandable that the amount of money available for donations would be less this year than at other times. But the unfortunate thing is that as the economy gets worse, the individual requests for assistance from groups like the Kin Club increase. More and more people are finding it hard to cope financially, so they turn to groups like ours for support. But our resources and the resources of all charities are being depleted faster than they can be replaced, so we know we are heading for some very challenging times.



This summer and fall will be particularly difficult for many needy families in the area, so local residents are urged to give what they can to organizations that are trying to help out.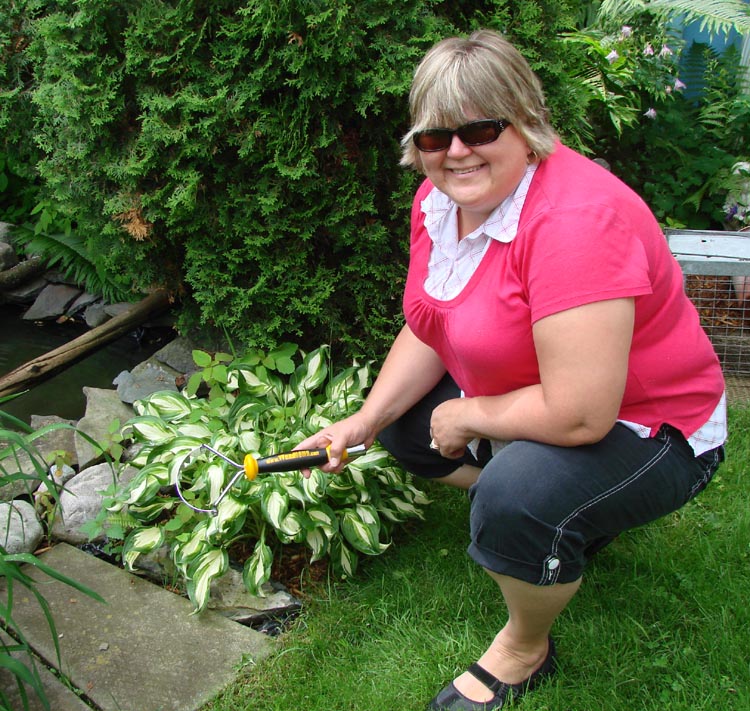 No one can keep a secret as well as Pirkko Campbell!



A resident of Hanmer for over 25 years, she he and her husband, Marc, have raised two boys, Tyler (21) and Cory (18). Pirkko is currently employed as an Educational Assistant at
Pinecrest
Public School
where she leads the garden club in their efforts to improve the schoolyard for both students and the community.



Besides her "day job" at Pinecrest, Pirkko is a local inventor. This spring she was one 300 contestants chosen from over 4000 auditions held in Sault Ste. Marie, earning the right to pitch a new invention to the panel on Dragon's Den last April. Dragon's Den, which is about to begin its 4th season in October on CBC, is a show where budding entrepreneurs get one chance to pitch their product to five wealthy "Dragons".. Pirkko is bound by a confidentiality agreement with the show's producers to keep the results a secret and even her husband has no idea of how she fared on the show.



Pirkko's invention is called the "Weedcomb". It is a new innovative garden tool that cultivates soil and traps weeds in one process. She explained how it came about. "I love to garden and several years ago I had my husband make me a tool I thought would be great in the garden. It worked so well that he made many for family and friends who encouraged me to patent the idea. I am now at a stage where I want to share this great tool with other gardeners like myself. "



Besides the excitement of being part of a national television show, Pirkko is also now gaining experience in the process of marketing and promoting her product so that it might be picked up by one or more of the national chains. Locally, the Weedcomb is available at Hanmer Home Hardware, Holla's and Ashley's Landscaping. The cost of the tool is only $14.99. You can even check out the web site at www.weedcomb.com.



As for Pirkko's secret, she assures that her lips are sealed and the only way you will find out how she did is to tune in to the Dragon's Den when the show begins again in October.
Our Community Will Never Be The Same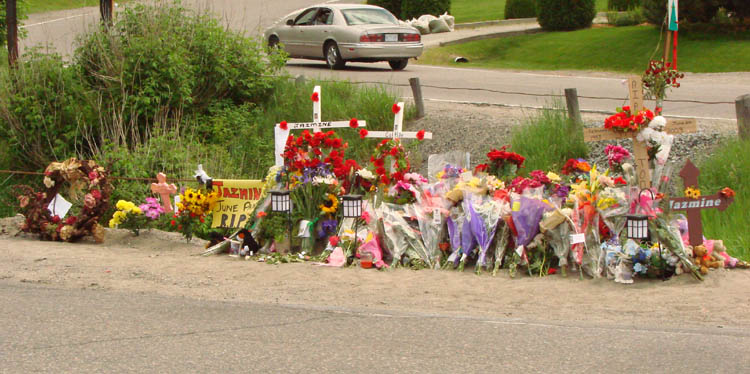 The memorial along the road going into Hanmer is a grim reminder to everyone passing by that our fragile life can change in an instant. The tragic deaths of three young teens in the early morning of June 21 has had an impact on every single person living in
Valley East
and indeed the entire region. Steven Philippe 16, Jazmine Houle, 15, and Caitlin Jelley, 15, were killed by an alleged drunk driver at around
as they walked along the shoulder of Regional Road 80 near
Gatien Avenue
and
Centennial Drive
. Steven had gone to meet his two friends at the bus stop and the three were walking together when they were struck by the car that had gone out of control. Steven and Jazmine both attended
Confederation
Secondary School
while Caitlin attended
St. Charles
College
.


Flowers have been placed along the side of the road. Memorial services have been held. Tears have been shed and family and friends have expressed tremendous grief and horror at this senseless and preventable tragedy.


People are now moving on with their own life but things are far from normal. Chances are that things will never return to the "normal" we once knew. Such is the impact this accident has had on the community.


Men, women and children throughout the area are certain to experience mixed emotions for weeks, months and even years to come. Those who were close to Steven, Jazmine and Caitlin will carry the pain in their hearts forever. The rest of us who never had the opportunity to meet these three wonderful young persons will also bear a small bit of sorrow to remind us that we could be the victims of the next accident. We could also be the person behind the wheel of a car causing the death of other innocent bystanders such as Steven, Jazmine or Caitlin.




Let this be a wake up call for everyone in the community. Let us now be much more aware of how easy it is to lose control of a vehicle and perhaps be forced to live out the rest of our life with the knowledge that we have taken another innocent life. Let us remember this the next time we feel that we simply must talk on a cell phone while driving; or the next time we decide to have just one extra drink before putting the key in the ignition; or the next time we decide to drive a vehicle after taking prescribed medications; or the next time we decide to drive over the speed limit; or do anything else that might impair or distract us while we are driving a car or truck. Let this be a reminder that all it takes is one careless moment to produce a similar disaster that will change our life forever. More importantly, all it takes is one careless moment to take the life of an innocent bystander.


Could something like this ever happen to you or me? Of course it could. Just think of all of the close calls you have had during your life. Just think of all of the poor choices you have made in your life that resulted in those "close calls". Think of the "near misses" when you breathed a sigh of relieve at your good fortune. The next time you may not be so lucky.


Eventually the person driving the vehicle that killed Steven, Jazmine and Caitlin will be punished to the full extent of the law for his actions, but that won't bring back these three marvelous young people. They are gone. Their lives have been taken. Their families and friends will suffer forever as a result of the accident.


Our only hope is that we have all learned a very serious lesson from this terrible event. Let's trust we have learned that there is absolutely no reason ever for drinking and driving, or for doing anything that will adversely impair or affect one's ability to concentrate while driving a motorized vehicle of any kind. It's just not worth the risk.


So the next time you are lying in bed and hear the sirens cutting through the stillness of the night air, think of Steven, Jazmine and Caitlin. The next time you are about to get behind the wheel of your car after you have been drinking, think about Steven, Jazmine and Caitlin. They did not deserve their fate. They did nothing wrong. It's time to stop the carnage on our highways. Let's pray for a much safer future where people take full responsibility for their actions and use better judgment when it comes to making choices that may affect the lives of others.


Our condolences go out to the family and friends of these three, truly wonderful human beings whose "candles burned out" well before they should have. Rest in Peace, Steven Philippe, Jazmine Houle and Caitlin Jelley. Your spirits will live on forever in the hearts of everyone in this community.
Be On The Lookout For Bears This Summer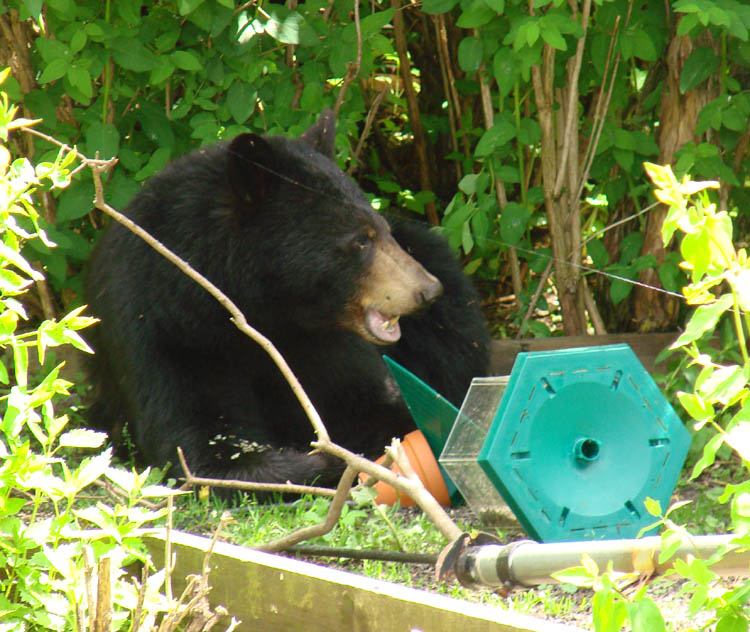 It appears as if this is going to be one of the worse years ever for bears wandering around the subdivisions of Valley East so parents should be preparing their children to be on the lookout. The photo above was taken at around 12 noon in Val Therese in an area where the bear was required to cross at least one street and/or highway to get to the back yard.
Residents have been warned to bring their bird feeders in at night, but the fact that bears are coming around in broad daylight makes it all the more challenging. Ministry officials have stated that the bears are starving in the woods and this is why they are on the hunt for food around homes.
Now that summer holidays are upon us, children should be wary about riding their bikes in wooded areas where they may suddenly startle a bear. The bears that have been coming around the subdivision in Val Therese try to avoid humans if possible, but they are hungry and will not take kindly to anyone who is preventing them from eating. They do not scare easily and have been known to spend over an hour scratching around the ground for seeds while dozens of onlookers stand by watching.
If you have a problem with a bear, call the Bear Wise line toll-free at 1-866-514-2327. You will be connected to a live operator during bear season. In a life-threatening emergency, call 911 or your local police.
You can also visit the web site at www.ontario.ca/bearwise. It would be a good idea to sit down with your children and go over some of the information on the web site so that they know what to do if they come across a bear this summer.
Trinity Toe Tappers Put On Dancing Exhibition For Public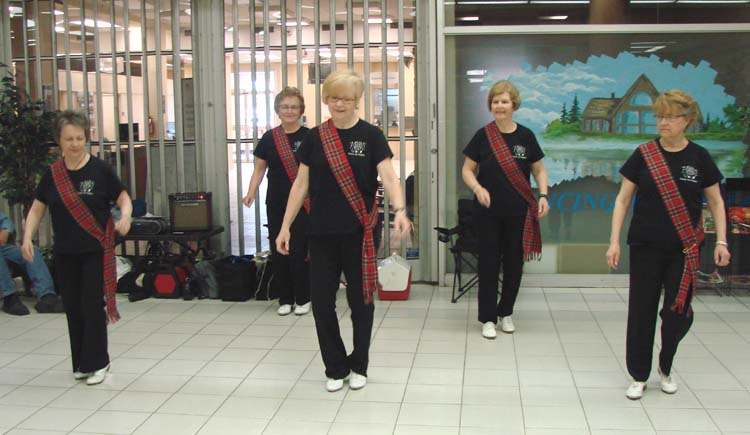 The "Trinity Toe Tappers" clogging group put on a three hour public performance at the Hanmer Valley Shopping Centre that delighted hundreds of visitors to the mall in June. In the photo we see five members of the group of dedicated clog dancers who have evolved from the former "Capreol Cloggers". From September to May they meet once a week every Monday evening in the Trinity United Church (Capreol) hall.
The "Trinity Toe Tappers" consist of a very diverse group of individuals, most of whom live in Valley East or Capreol. However, one member travels from Wahnapitae and another is a published choreographer. The dancers perform regularly on a volunteer basis at various local community functions, at the area Senior's Residences and Nursing Homes, and as well at the Irish Celtic Fair organized annually in March by the Sudbury Irish Arts Association.
Clog dancing is a lively dance with roots in Irish jig, English country dances, Scottish dances, African steps, and can be traced as far back as the early 1500's. One historian has suggested that the dance originated in the mill towns in England where workers, who commonly wore stout wooden-soled shoes would go out into the cobblestone streets during their lunch breaks and hold impromptu dancing contests.
If you are interested in joining the Trinity Toe Tappers, contact Valerie Bainbridge at 897-4373.
Local Retailers Encourage The Use of Green Bags For Much More Than Just Groceries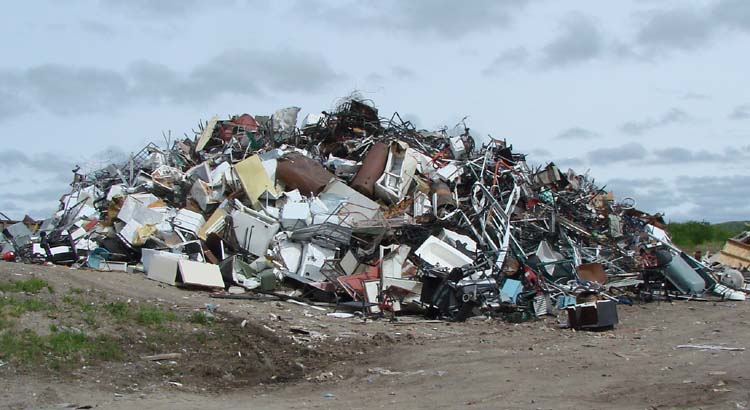 Many grocery shoppers are developed the habit of bringing along their own reusable "green bags" to save a bit of money on their food bill. Stores have begun charging for plastic grocery bags in the hope this will encourage more people to "think green" and help in some little way to reduce the number of plastic bags that are ending up in landfill sites each year.
Now, many local retail store owners are hoping that shoppers take this initiative one step further and start brining the bags with them whenever they go shopping for non-grocery items.
"The cost of providing bags is increasing beyond control," explained one store owner. "Our profit margin is small enough, but when you consider how much more it is costing for little things like bags, we are being hit pretty hard. We would love to see customers coming into our store with their own reusable bags. It would sure help us to keep our prices lower, not to say what it would do for our environment."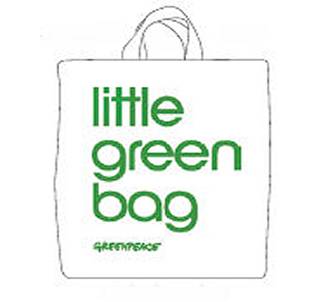 "If everyone simply got into the habit of bringing their reusable bags every time they go out shopping, even to the corner store, then just think of how many bags we would save over the course of a year," commented one local owner. "I've often seen a person carrying around small bags from four or five different stores with items that would all fit into a single reusable green bag. All we have to do is get into the habit. It wouldn't be that difficult."
It is obviously in the best interests of all customers to try to incorporate the use of "green bags" into their shopping. By cutting down on the overhead costs of small store owners, the prices of goods and services can be reduced or kept from increasing. In addition, by reducing the number of plastic bags that are heading into the landfill sites we will eventually be decreasing the taxes needed to replace or expand these sites. This is a movement that we can all take part in with very little effort. If not for the sake of small retail businesses, we should at least make an attempt for the environment.
Confederation Secondary School Hosts Track & Field Meets For Rainbow DSB This Spring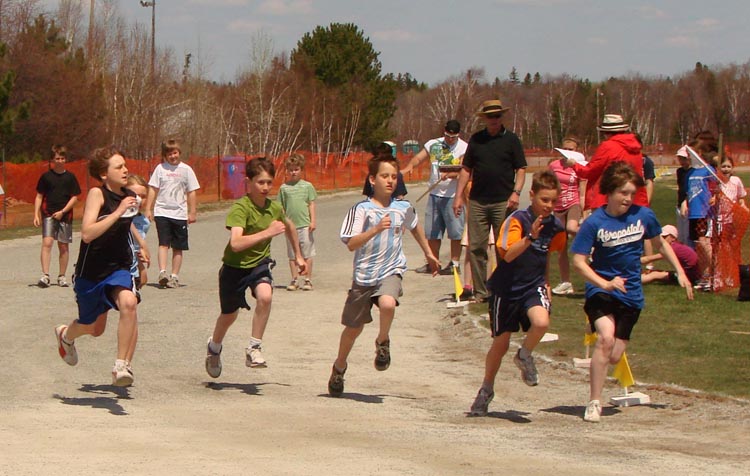 Valley East is once again proving that this is one of the most exciting communities in the City of Greater Sudbury as a result of the selection of Confederation Secondary School and the Raymond Plourde Arena as the host site of the Rainbow District School Board's track and field meets for its elementary and secondary schools. On May 12, Alexander Public School took to the track for their annual meet. In the photo we see one of the heats for the Junior Boys 200 metre race.
The Laurentian Community Track, where annual meets are usually held, is currently being rebuilt to accommodate local track meets in the future, encourage community participation and enable the City to host events such as the 2010 Summer Games. When all other sites were considered, it was determined that the Confederation site was the best one for accommodating the needs of the Board at this time.

The Rainbow District School Board and the City of Greater Sudbury have been working together to prepare the Val Caron location to welcome thousands of students in May and June.
The Raymond Plourde Arena in Val Caron will serve as a gathering place for participants, officials and spectators. All parking will be at the Raymond Plourde Arena where participants will have access to concessions and washrooms. There will be no parking at Confederation Secondary School for track and field events.

Equipment has been moved from the Laurentian Community Track to its temporary home in Val Caron. The field that runs between the Raymond Plourde Arena and Confederation Secondary School was upgraded to accommodate shot put, javelin, long jump, triple jump, pole vaulting and discus. The six-lane track was resurfaced in preparation for the many races that will take place between now and the end of the school year.

"The work being completed to accommodate this year's track and field events is certainly enhancing our community," stated Ward 5 Councillor Ron Dupuis. "We look forward to welcoming track and field participants and spectators to Valley East ."

Director Jean Hanson commended Confederation Secondary School Principal, Mike Mirka, and Program Leader of Athletics, Gilbert Briscoe, for their leadership on this important project along with Chris Gore, the City of Greater Sudbury 's Manager of Volunteerism and Community Development. She also thanked staff, students and parents for their support.

"We are delighted that Confederation Secondary School offered to host this year's track and field for the entire city," says Director Hanson. "Staff and students at the school have certainly been working diligently to ensure the site is ready"

On May 20 and 21, spectators are encouraged to visit the site to watch the SDSSAA City Finals, featuring some of the finest athletes in the city going head-to-head for glory.

Other significant dates to remember are May 28 and June 2 when the Board Senior meets will take place. The Junior meets will be held on June 4 and 9.

The Relay/Pentathlon Meet will be held on June 11; the Legion Meet on June 13; the Rainbow DSB Champions Meet on June 15 and finally the Board's Challenge meet will be held on June 17.

We welcome all participants to Valley East and can promise them an experience they will never forget.
A New Leash On Life - Pets Are Looking For Foster Parents

In the year 2000 a few animals lovers got to together and formed a small association called Pet Save. They were a committed group of people who appreciated the value of animals in their lives and just wanted to help a few dogs in need of a second chance. Originally Pet Save only rescued dogs but by 2002, recognizing that this was a community with a severe cat overpopulation problem, they began to take in stray cats. Operating on the principle that all life is precious, Pet Save was proud to be the only no kill shelter operating in the community.

By the year 2003 the group became a registered charity and has grown to over 200 volunteers, saving over 2500 cats, dogs, bunnies and even a few pot belly pigs along the way.

Today, Jill Pessot, Director and one of the Founders of Pet Save, continues to follow her passion and as a result, Pet Save is growing in leaps and bounds. Over 1200 cats and dogs are rescued and distributed annually, with the numbers expected to increase tremendously in the next few years. Jill believes that every person has something to offer a homeless or orphaned animal and one person at a time can make a difference!
The group's mission is to rescue abandoned, abused and neglected dogs and cats throughout Northern Ontario and ensure that every pet receives "A New Leash on Life".

In order to accomplish their goals and objectives, Pet Save is in need of volunteers and foster parents who are willing to take in a rescued pet for a short period of time until the organization finds a permanent home for the animal. Pet Save is also in need of financial assistance, so any donations would be welcome. The vet bills to treat many of the rescued and abused animals is quite significant. All help is appreciated.
For more information you can phone (705) 692-3319 or go to the web site at www.petsave.ca
Local Students Get A Chance to Develop Performance Skills This Summer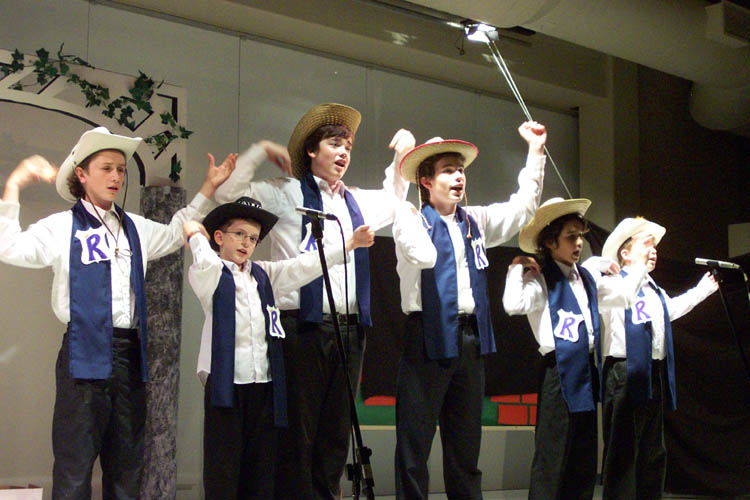 This summer, travel back to the 1960s with Lock and Keynote's production of the original musical, Rock Around the Nation! Lock and Keynote Productions aims to encourage and facilitate the artistic growth of young people in North-eastern Ontario and rural communities. For the past three years, we have held musical theatre day camps in Cochrane , ON and Cornerbrook, NLD for children aged 8-18. Our camps are run by young working professionals who not only have a passion for the arts, but a passion for children. Each year, a new script is developed, incorporating a wide range of classic and contemporary Broadway songs. In addition to learning skills in dance, drama, and singing, we believe that by participating in theatre, children develop confidence, creativity, and learn the value of teamwork. Now entering our fourth season, we are excited to bring our philosophy to Sudbury .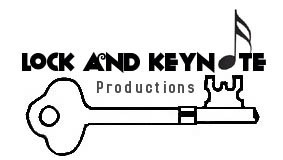 The Musical Theatre Summer Intensive For Youth will be held at Arts North, at 7 Cedar Street in Sudbury from July 20 to 31 with performances on July 31 and August 1. The cost to participate is only $300 per person.

This year's artistic team includes musical director and founding member Shari Porter, director and playwright Vikki VanSickle, and Sudbury native Sarah Williamson as choreographer. Sarah studied dance at Diane Boulais Dance Studio de Danse in Valley East before moving to Toronto to pursue her career as a dancer. After joining the Lock and Keynote team as choreographer in 2008, Sarah decided to bring Lock and Keynote Productions to her hometown.
This year's show, Rock Around the Nation, is a rollicking romp set in the 1960s. The sleepy town of Happy Hills is about to get all shook up, when famous girl group The Belles decide to do a live broadcast on the popular television show Rock Around the Nation from Happy Hills city hall. Jam packed with dancing, singing, and everybody's favourite hits from the 60s, Rock Around the Nation is sure to make you stand up and sing For more information, or to register, please visit our website at www.lockandkeynote.com or visit www.artsnorth.ca.
SPECIAL RADIO INTERVIEW: The Learning Clinic, a weekly radio talk show that is hosted by Robert Kirwan on CKLU 96.7 FM, will feature several members of Lock and Keynote Productions on Monday, June 15, 2009 from 6 to 8 p.m. If you want to find out more information on the program, or if you want to listen to a discussion about Education and the Arts, then be sure to tune in for the show.
First Annual Yellow Brick Road Is A Huge Success For Kin Club of Valley East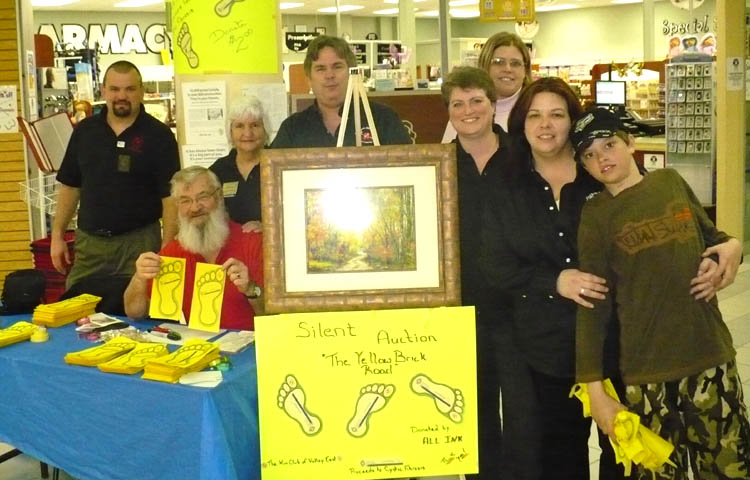 The Kin Club of Valley East held a Yellow Brick Road fund raiser to raise awareness and money for the Canadian Cystic Fibrosis Foundation on Saturday, April 18, 2009 at the Hanmer Valley Shopping Centre.

Coordinator, Manon Bolger, shown 2nd from the right in the photo, is a Service Director with the District C.F. Foundation as well as a member of the Kin Club of Valley East. In addition to Manon, District C.F. & Service Director Randy Cruickshank from Newcastle , Ontario and Deputy Governor Kathy Alexander from Keswick , Ontario came up to spend the day with the group and help out.

According to Manon the event turned out to be huge success. Three tables were set up in the mall, one for the selling of the foot prints, one with Cystic Fibrosis awareness materials and one representing the Kinsmen & Kinette Clubs of Canada as the District Membership Director with information on the organization.

The one day event raised $817.92 for Cystic Fibrosis with the sale of the foot prints and silent auction.

The picture for the silent action, which is shown in the group photo, was donated to us by ALL INK located in the Hanmer Valley Shopping Centre and the winner was Jean Proulx of Kapuskasing!

Manon expressed appreciation to everyone who supported the event, "We want to extend a very special thank you to Bob Kirwan, the management and staff of the Hanmer Valley Shopping Centre and all who purchased a footprint on our yellow brick road helping us to get "one step" closer to finding a cure for Cystic Fibrosis."

Josee and Natasha Trottier are shown in the photo below planning their foot prints on the floor in the mall.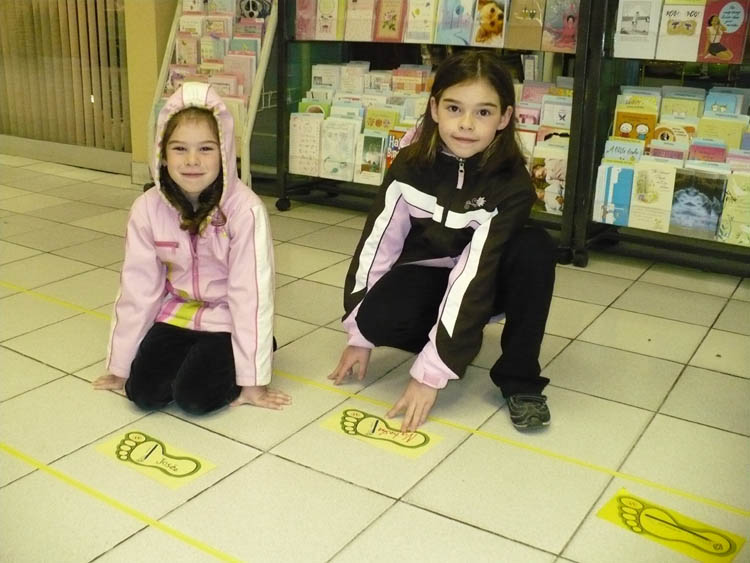 City of Greater Sudbury Begins Planning Process That Will Eventually Connect Hanmer to Sudbury With Barrydowne Extension
Many residents of Valley East have been lobbying the municipal government to create a direct link to New Sudbury. Their efforts even include a special web site that has been created to provide the public with information about the merits of such a highway.
You can link to the web site by going to www.barrydownextension.com
The map to the left demonstrates how the Barrydowne Extension would connect Lasalle Blvd. with Notre Dame Avenue through the establishment of a 10 km extension from the corner of Barrydowne Road and Maley Drive.
When complete, the Barrydowne Extension will allow residents of Nature's Haven Parkland Developments to get to Sudbury in less than 15 minutes. Right now, it would take approximately 25 minutes to get to the corner of Lasalle and Barrydowne, which is where the New Sudbury Shopping Centre is located.
In March 2009, the City of Greater Sudbury announced it will spend $120,000 to begin planning for the project which has been on the books for quite some time but it had no funding until the city passed its 2009 capital budget.
The City will ask for firms to bid on a route planning study which is expected to be completed by the end of the 2009 calendar year. Once a preliminary route location and possible connections have been developed, public input will be sought.
Funding of $500,000 has been committed for this phase in future capital roads budgets. The environmental study is set to begin in 2012.
There is wide-spread support from most residents of Valley East and Capreol for the Barrydowne Extension. It will certainly relieve the traffic congestion that is experienced along Hwy 69 North and also along the Radar Road / Falconbridge Road. Furthermore, it would result in a tremendous building boom for Valley East as the community would become all that much more attractive for people interested in residential development.
Realistically, the Barrydowne Extension may not become a reality until around 2020, but knowing that it is coming will be reassuring to home builders who are always concerned about the value of their property in the future. The Barrydowne Extension will definitely increase the value of real estate in Valley East.