VALLEY EAST WAVES SWIM CLUB
For general information about the Valley East Waves Swim Club, contact head coach, Sharon Leger at 969-1360
| | |
| --- | --- |
| FUND RAISING IS NECESSARY | |
| | |
| --- | --- |
| REGISTRATIONS | |
2006 Junior / SWAD
Provincials

| | |
| --- | --- |
| 2006 Dave Kensit Regional A Championships | |

Valley East Waves Excel In The Pool This Past Season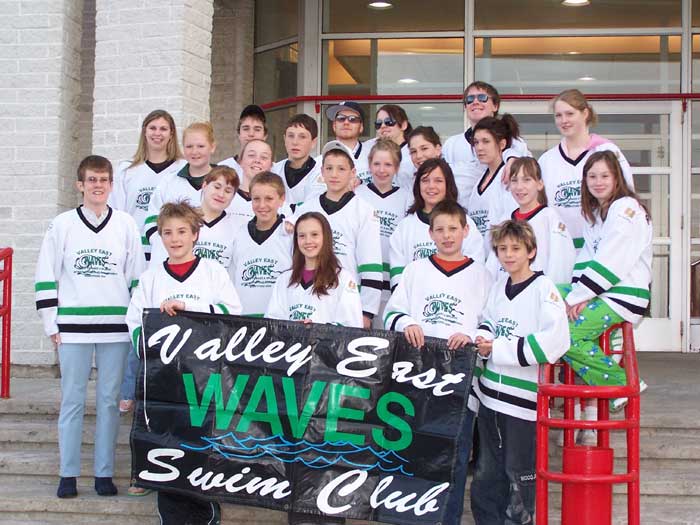 The 2005-2006 season will be remembered for a long time by members of the Valley East Waves Swim Club. For many, it marked the coming of age of their swim career and certainly went a long way to establishing Valley East as a swim capital within the Province of Ontario.

The photo above is the team picture which was taken just before leaving for the Brantford Meet.

Most recently, the club took part in the Invitational Meet in North Bay. The swimmers were entered in either the Ironman or Sprint events. The Waves won the Small Team High Point Award and Justin Leclair won the 11-12 Boys Sprint High Point, Spencer Hirschfeld was second in the 13-14 Boys Sprint, Ian Blechta was second in the 13-14 Boys Ironman and Tessa Jewell was third in the 13-14 Girls Ironman.

For the complete results in a Word document from the North Bay meet, click here >>>>>
Valley East Waves Host First Car Wash At The Hanmer Valley Shopping Centre on Saturday, June 3, 2006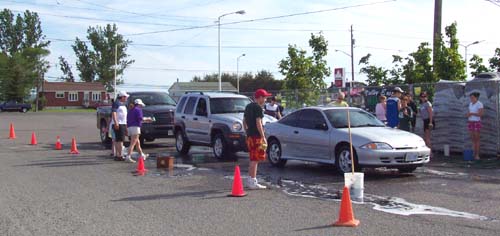 Members of the Valley East Waves were up bright and early on Saturday, June 3, as they hosted the first car wash of the season at the Hanmer Valley Shopping Centre. All day long the cars were lined up waiting to get their vehicles shined up for the bright summer day ahead of them. The group had a great time and were able to raise some much needed money to help defray the cost of competition during the upcoming season.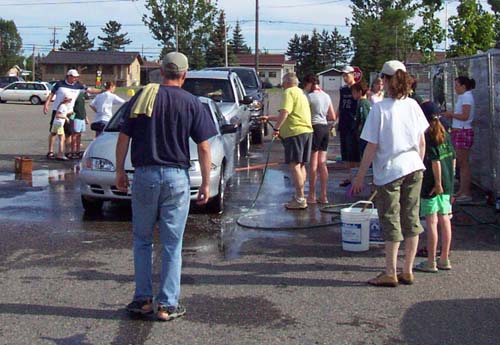 Valley East Waves Heading To Junior Provincials This Weekend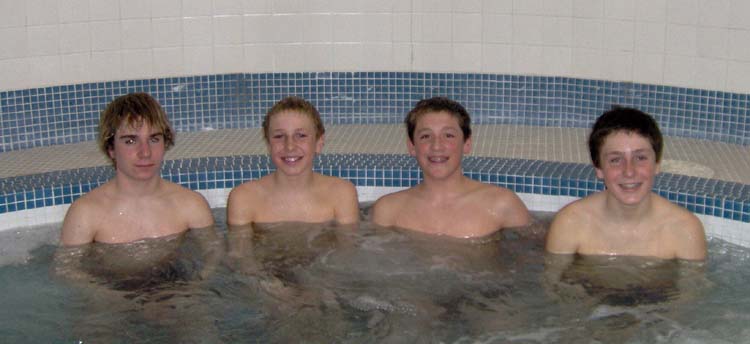 The above boys will be representing the Valley East Waves Swim Club at the Junior Provincials which will be held in Etobicoke on March 1 to 4. We wish all of the swimmers the very best in their individual and relay events. From the left we have: Ian Blechta, Colin Hirschfeld, Justin Leclair and Spencer Hirschfeld.