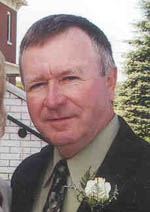 Robert Kirwan
Publisher
Valley East Today
As publisher of the Valley East Today Community Newsletter, it gives me great pleasure to provide you with this very special section for shoppers.

Many of the merchants of the Hanmer Valley Shopping Centre have decided to utilize the "Power of the Internet" to communicate with their loyal supporters.

Now you can simply "Hit Enter" and immediately find out what each of the following merchants are showcasing TODAY! Check this site out often! Changes are being made almost every day.