IMMACULATE CONCEPTION SCHOOL
1748 Pierre St.
Val Caron, Ontario, Canada
P3N 1C5
Phone:(705) 897-4483
Fax:(705) 897-7512
Junior Grade Students From Immaculate Conception School Spend Their Saturday Morning Entertaining The Public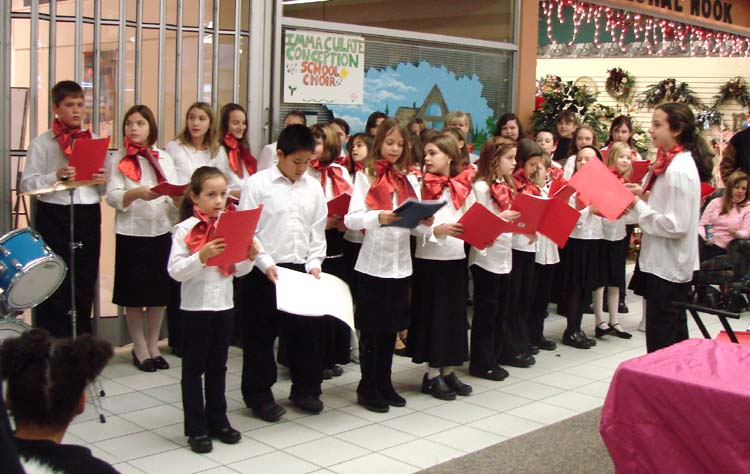 Mr. Luciano Ingriselli, Core French Teacher at Immaculate Conception School in Val Caron, is shown below playing his guitar to accompany the Grade 4 to 6 students who turned out on the morning of Saturday, December 16, 2006, to sing Christmas carols at the Hanmer Valley Shopping Centre.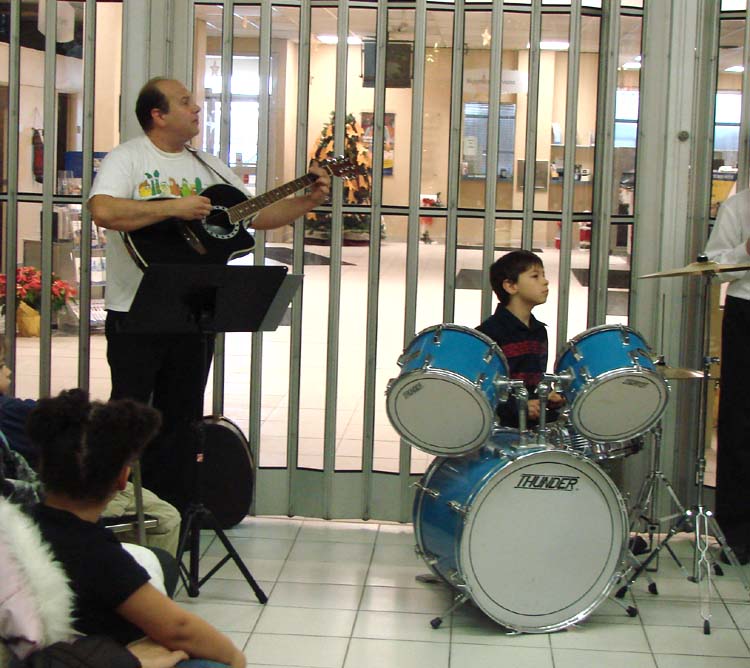 The guitar and the drums were perfect accompaniments to the beautiful voices of the children as they entertained dozens of parents, grandparents, brothers and sisters, and shoppers who took time from their busy routines to enjoy the music.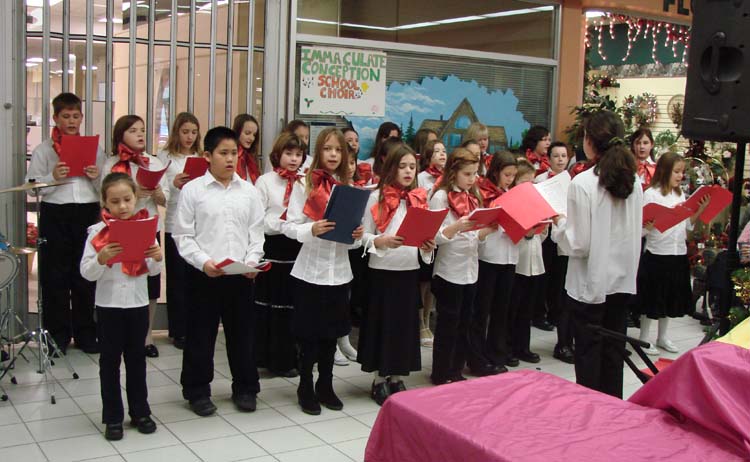 The students form the School Choir. It was obvious to everyone that they came well-prepared. Their voices projected down the busy corridors as shoppers and merchants alike welcomed their wonderful contribution to the "Spirit of Christmas" on one of the busiest shopping days of the year.