Valleyview Gospel Singers Sing Up A Storm At The Hanmer Valley Shopping Centre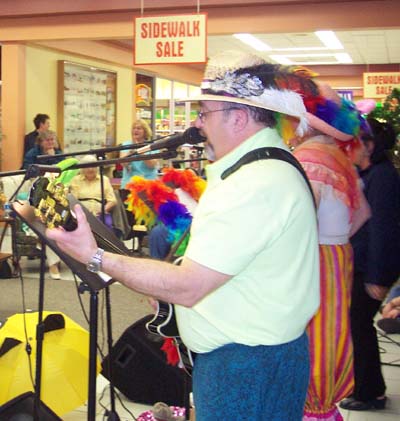 Bob Bolduc, above, wasn't sure how the public would react to being entertained by gospel music while they were doing their Saturday afternoon shopping, but within a few minutes all his concerns disappeared.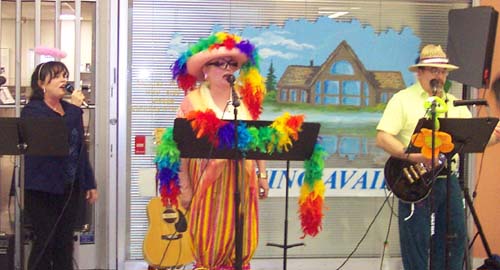 Once the colourful singers hit the stage at Centre Court, the crowds kept on coming.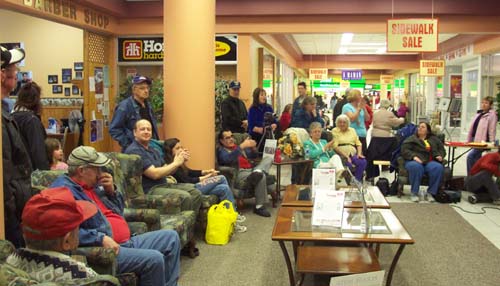 Most people walking by stopped to listen to a song or two, and some even sat down and sang along for a while.

The Hanmer Valley Shopping Centre is inviting groups and organizations to use Saturday afternoons to put on demonstrations of their special skills and talents. On the first Saturday of every month, Roger Chevrier spends a couple of hours playing classical guitar. It is hoped that the Valleyview Gospel Singers may also become regulars at the mall.