Snow Removal Crew Up By 5 A.M. Every Time It Snows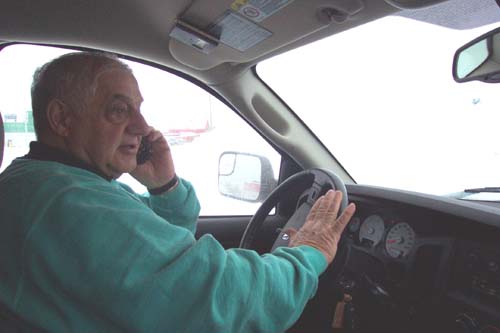 Val Mazzuca, owner of the Hanmer Valley Shopping Centre has always been proud of the condition of his parking lot, especially during the winter months. However, it doesn't take care of itself. Whenever the weather forecast is for snow, Val will be up at 4 a.m. to the conditions outside.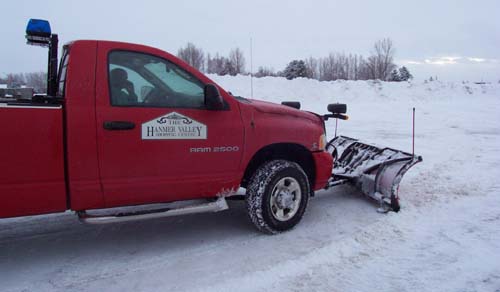 If there is even a trace of snow on the ground, he and his cleaning crew will find themselves behind the wheel of plowing equipment by 5 a.m. in order to have the lot clean and ready for customers who begin to arrive anytime after 8 a.m.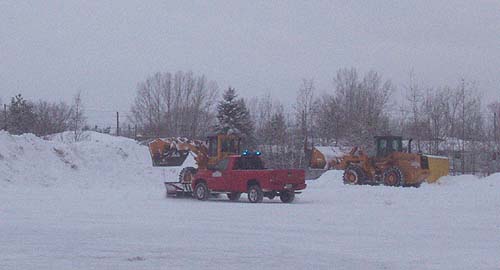 In order to accomplish the task in as short a time as possible, the crew requires a great deal of team work. Jim Curry, Dan Souliere, John Lancia, Larry Pharand and Val have been working together long enough that they seem to know exactly what each other is doing all of the time.
Once the snow is removed from the main parking lot area to the spare lot, it is then piled up to make room for the next snowfall.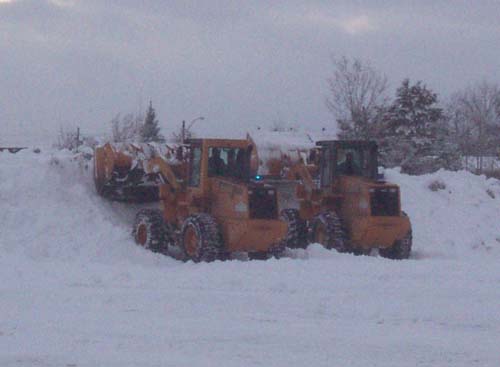 When winter storms hit the area, it is not unusual to see the equipment in use for as many as 15 to 20 hours at a time as the men take shifts and do what has to be done to get the task completed.