FIRST ANNUAL ANTIQUE OUTBOARD MOTOR SHOW TO BE HELD AT THE MALL ON MAY 6, 2006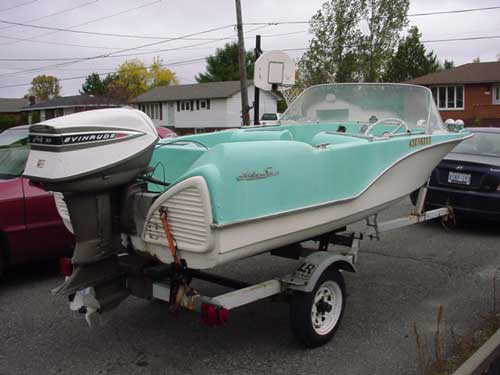 Al Lockhart, a long-time resident of Hanmer, is a member of the Antique Outboard Motor Club Inc. (AOMCI) Maple Leaf Chapter and the main U.S. based-club. During the past five years he has collected a group of old motors, the oldest being a 1923 Johnson "A" twin (shown in the photo below) and the newest a 1962 Gale 60hp V4 which will be powering the1959 Lake 'n Sea Biscayne fiberglass boat shown above in the photo.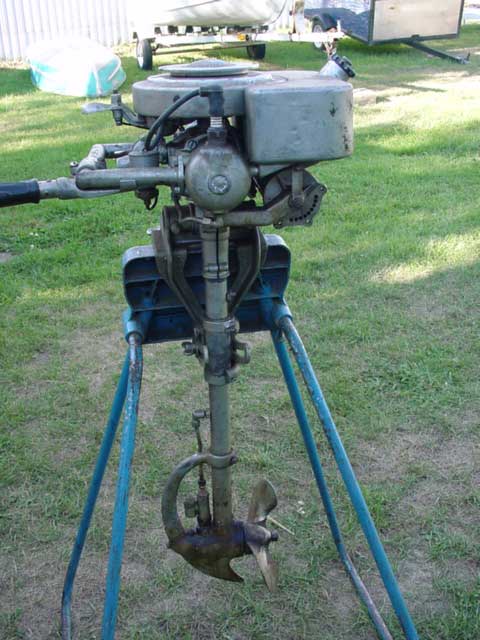 Al is also a member of Fiberglassics, a web based group of "glass" boat collectors. He currently owns three classic glass boats.

He will be hosting the Second Annual AOMCI Club meet at Ramsey Lake on August 26 where they will be displaying motors and the boats they power in the morning and then taking to the water and cruising around all afternoon.

The 1953 Johnson TN28 5hp is just one example of the type of motor that will be on display during the show at the mall on May 6, 2006.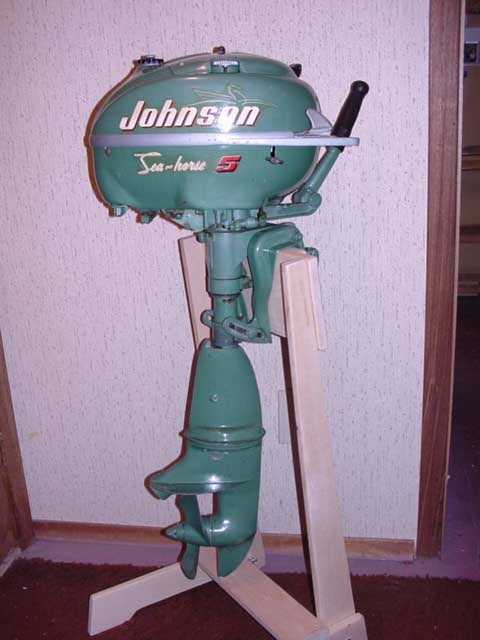 This year the Fiberglassics group have been invited to join in on the AOMCI meet on Ramsey Lake.

On May 6 at the Hanmer Valley Shopping Centre, Al will have about ten motors on display, including the ones below.